How to make sawdust charcoal
Generally, the charcoal is produced by four processes, namely crushing, drying, briquetting and carbonizing. The main equipment used for making charcoal include the wood crusher machine, drying machine, sawdust briquette machine for sale and carbonizing furnace. For some users, the charcoal produced is not sold directly, it needs to be packaged and stored, and the storage time cannot be guaranteed. When being used, some charcoal are damaged and corroded, which cannot be used normally. This makes users question whether the charcoal produced by sawdust briquette machine is not good or what causes it. In fact, the key point is that the charcoal produced by sawdust briquette machine needs to be treated with corrosion prevention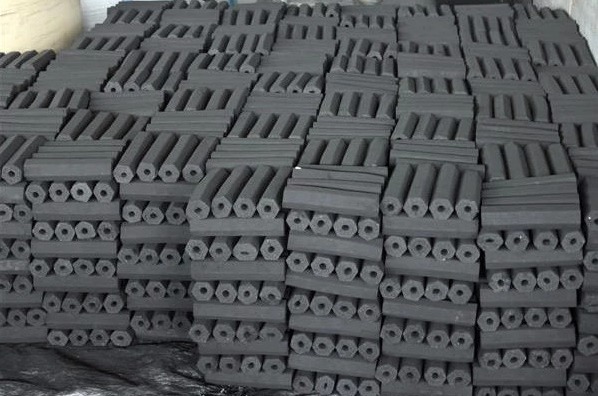 Specification of sawdust Charcoal
The corrosion prevention treatment for charcoal is natural air drying. This process is mainly aimed at the cell structure changes of charcoal caused by external environment change, make it fixed fully so as to avoid changes in the process of storage.
Compared with ordinary charcoal, the charcoal produced by sawdust briquette machine is environmentally friendly, high-energy, clean, hygienic with regular shape.
The advantages of charcoal produced by sawdust briquette machine are as follows:
Environmental protection: do not cut down trees, use bamboo and wood products waste as raw materials for production. The production of ordinary charcoal requires cutting down trees and destroying the ecological environment.
High energy: the fixed carbon content is about 80%, and the heat value is 7500-8000kcal/kg, while the fixed carbon content of ordinary charcoal is low, and the heat value is about 6500kcal/kg.
Clean and hygienic: no smoke, no spark, ash falling naturally during combustion, less ash after burning and inflammable.
Regular shape, reasonable structure, convenient to use: uniform length and size, hollow or solid structure, conducive to combustion and use.
Low water content within 5% : water content of ordinary charcoal is large.
The charcoal produced by briquette machine for sale is free of chemical substances, non-toxic, odorless, pollution-free, long burning time.
See more: Sawdust Charcoal
 List Charcoal for BBQ : Vietnam Charcoal BBQ