Vienam Charcoal BBQ Supplier. We are supplying Khaya Charcoal BBQ with competitive price and good quality. The best price Khaya Charcoal Vietnam.
Introduce Khaya Charcoal
Khaya Charcoal is product for Grill BBQ charcoal category. It is smokeless, odorless and non-toxic. Combustion is lasting up to 3 hours.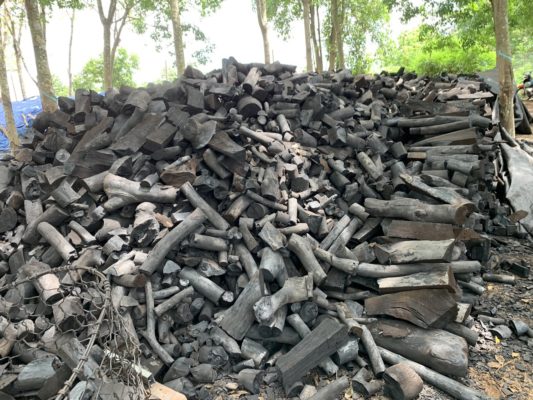 Specification of Khaya Charcoal
Material
100 % Khaya Tree
Brand name
Vietnam Charcoal BBQ
Usage
BBQ Grilling
Feature
– Non spacking, Very dense, White ash, Less smoke, Less ash, Odorless

– Very easy to light up, just about 5 minutes.

– Long lasting burning time (up to 4 hrs)

– High calorific value

Shape
Both stick and lumps
Size
– length:  5-7-10 up to 15 cm

– Diametter: 5-10 cm

Packing
PP bag 10 – 15 – 20 KG
MOQ:
CTN 40F / 19 Tons
Delivery
7 – 10 days
Payment
deposit 30%. T/T or L/C

How to buy Khaya Charcoal ?
We have our own factory in Vietnam,Welcome to contact us
For further detail please contact Sales Department : +84 914160887
TRUONG THINH COMPANY LIMITED
Website: http://truongthinhcharcoal.com/
Email: truongthinhcharcoal@gmail.com
Working hours: 8:30 – 18:30 Monday to Saturday. Overtime support when calling Hotline